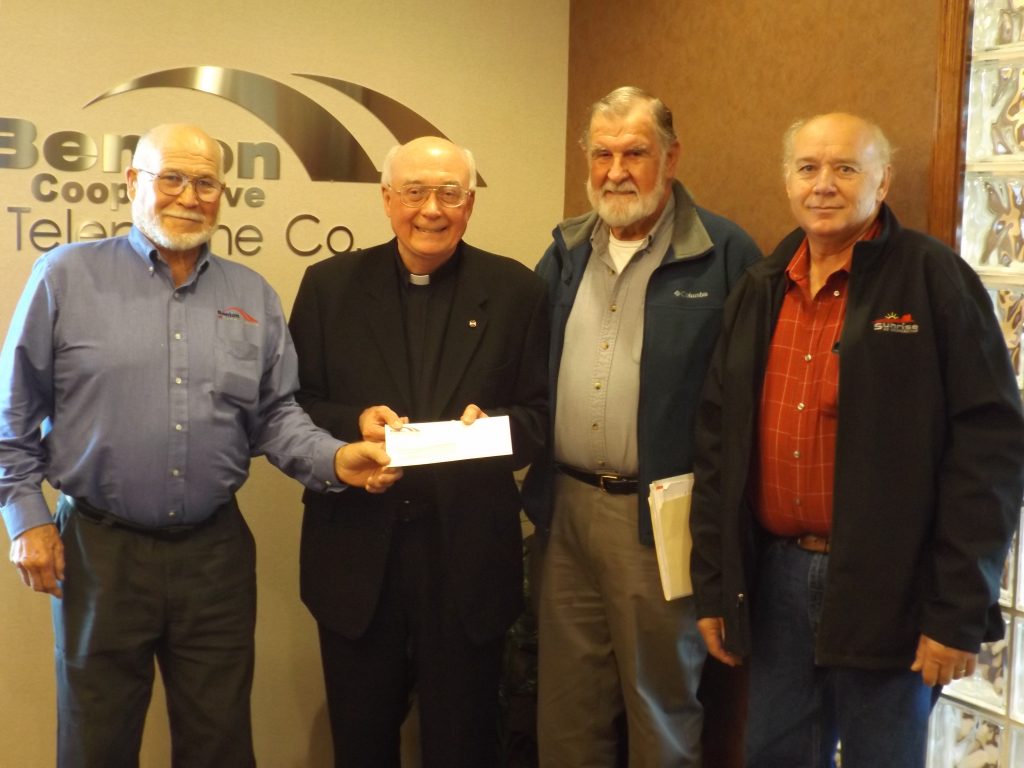 The Benton Telecommunications Foundation was founded by the Benton Cooperative Telephone Company in 2007.
Cheryl Scapanski, General Manager

2220 125th Street NW
Rice, MN 56367-9701
Email: cscapanski@bctelco.net
Phone: 320-393-2115
BOARD OF DIRECTORS
Officers 
Dan Lieser, President 
Nancy Frerich, VP 
Jim Young, Secretary 
Cheryl Scapanski, Treasurer
Directors 
Roger Secord
Mike Kahl
GUIDING PHILOSOPHY
The guiding philosophy of Benton Telecommunications Foundation is to invest in values, ethics and character formation; to support the efforts of those who are successfully making a difference in people lives, and to help build the communities in which we live. The Foundation believes in sharing the blessings which have been bestowed on its contributors and in celebrating the spiritual reciprocity between donors and receivers working collaboratively to make the world a better place.